BOOK OF LOVE (2022) นิยายรัก ฉบับฉันและเธอ
Some things can get lust in translation!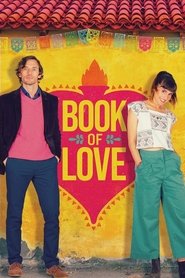 Synopsis:
Henry, an english writer who has written a new book that has become a failure in the U.K, gets notified that the dull book has been highly trending over in Mexico. Little does he know that Maria, a spanish translator, turned the book into an erotic novel. Henry and Maria then swerve around Mexico to do a book tour and go through a wind of events.
Director
Analeine Cal y Mayor
Stars
Antonia Clarke, Fernando Becerril, Galya Vidal, Horacio García Rojas, Horacio Villalobos, Lucy Punch, Melissa Pino, Ruy Gaytan, Sam Claflin, Verónica Echegui